HOLIDAY HOURS
Monday - Wednesday - Friday: 9 am til 8 pm
Tuesday - Thursday: 9 am til 6 pm
Saturday: 9 am til 4 pm
Christmas Eve: 9 am til 2:30 pm
Welcome to Swierenga Jewelers
We've built a legacy of exceptional quality, selection and service. We're passionate about helping our customers find exactly what they're looking for. That's why we carefully curate our selection to be versatile, customizable, and of the finest quality – always at our best price. Our customers have come to expect honest, over-the-top service in a warm, elegant and friendly atmosphere.
It's how we've done business for over 65 years.
Trending Now
24 Nov 2014

31 Oct 2014

24 Oct 2014
Testimonials
Great selection and personal service. I love that it is away from the craziness of the malls. It is a big store, with a big selection in a small town setting. My wife and I have been going to Swierenga's for more than 28 years! First in Alger Heights and now in Caledonia. As I said above, great selection and great service keep us coming back.
I love the small town jewelry store! My son has shopped there for many gifts for his girlfriend and has always been treated well. I like that they are not trying to sell me something that I don't want and I trust them WAY more than the larger stores in town or at the mall.
great staff, incredible product, I would recommend them to anyone.
We Buy Gold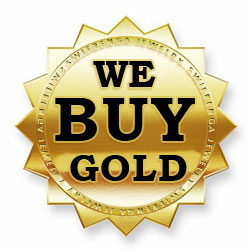 With gold prices at record levels, now is a great time to turn your worn out, unused, or broken jewelry into cash.
Have a Question?
Buying jewelry can be complicated. We've made a list of the questions you keep asking and answered them with expertise and honesty.