As we transition into Spring and Fall fashion each year, runways in major cities around the world feature trends that will soon roll out in retail and jewelry stores.
Some of these ensembles and accessories are strictly high fashion and not easily worn by the average person, while others translate seamlessly into everyday wear. Today we're going to take a look at the jewelry trends you can incorporate into your wardrobe beginning this Fall.
NECKLACE TRENDS
Monograms. While lettered jewelry has timeless appeal, larger-sized statement monograms are taking center stage this Fall.
Oversized pearls. Large, dramatic pearls will be all the rage and pair easily will a formal dress, or a t-shirt and jeans. Think Wilma Flintstone-style.
Gold keys. Much like a skeleton key on a chain, this 2017 trend is bold and full of character.
Chokers. Already experiencing a huge resurgence, this early 1990s trend showed up again this spring and is sticking around for Fall. But where they've been delicate and thin, expect to see chokers become thicker, chunkier and more statement-like as they transition into colder months.
Tassles. 
Another trend that was popular this summer, expect tassels to stick around for the Fall and expand into more style territory — around necks, on wrists and hanging from ears.
Multi-layered.
While this trend experienced some popularity a few years ago, multi-layered necklaces are coming back with a slightly different look. This year they're moving from 2-3 pendant style necklaces stacked from the neck down, to more like 4 or 5 with an even larger variety of lengths — choker to waist length.
BRACELET TRENDS
Arm bracelets. Different textures, materials, fabrics and metals are taking upper-arm bracelets into new territories this year.
Hand bracelets. In the past, hand bracelets were often Indian-influenced stylistically, but in 2017, they'll experience some fresh, new style executions.
Stacked. Why wear one bracelet when you can wear a whole stack?

EARRING TRENDS
Chandeliers. Cascading crystal chandelier earrings have had a comfortable trending niche for several years, but this Fall, expect to see whiter, brighter and bigger chandelier earrings than ever.
Clusters. Bauble-style clusters add a touch of class and color to any outfit. They'll be on ears everywhere soon.
Oversized. Extra large is the name of the game — oversized ear cuffs and extra-large gold hoops will be easy to wear and super popular this fall. Add an extra-large sized pair to elevate any outfit into a statement.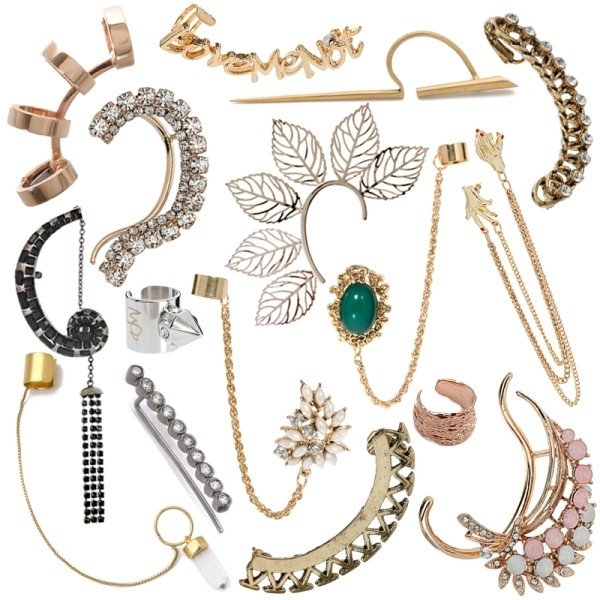 Credit to InStyle