Next month Swierenga Jewelers will be celebrating our 70th anniversary and we couldn't be more excited! When Barney Swierenga established Swierenga Jewelers seventy years ago in the year 1949 the world was a much different place, not to mention the jewelry styles. To honor our seventy years in business we are reminiscing about the unique jewelry trends of the decades since opening our doors in 1949.
1940's
It all began with the now iconic slogan "A Diamond is Forever" that captured the eternal promise of a diamond and convinced American women they needed a diamond engagement ring. Since that time a diamond engagement ring has become a tradition among couples. The 1940s also brought along more use of yellow and white gold due to WWII creating a shortage of platinum. The war also put a spotlight on American designers and jewelry versus styles from abroad.
1950's
Does anyone remember the show Leave it to Beaver? June Cleaver was famous for wearing her strand of pearls at all times-even while doing housework and gardening. The 1950s were famous for a more elegant look of pearls and matching jewelry sets for the ultimate "put together" look.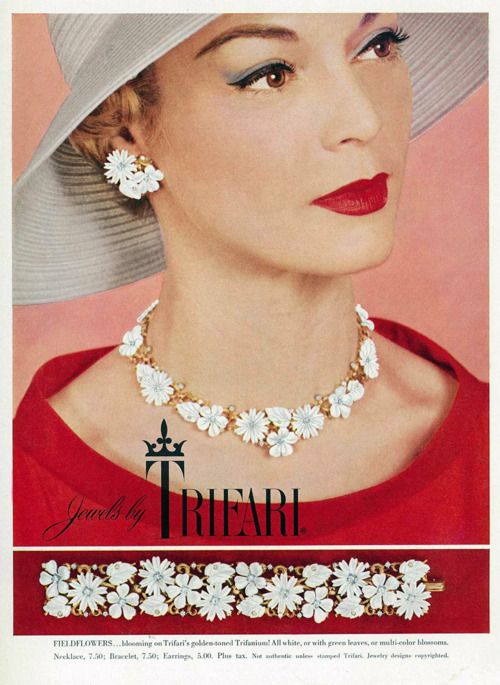 1960's
A huge shift of style began in the '60s with brighter colors, layered necklaces, stacked rings, and bracelets, as well as plastic and wooden handmade accessories. Women with these fashions could feel a greater sense of freedom, and they embraced it just like the flower power movement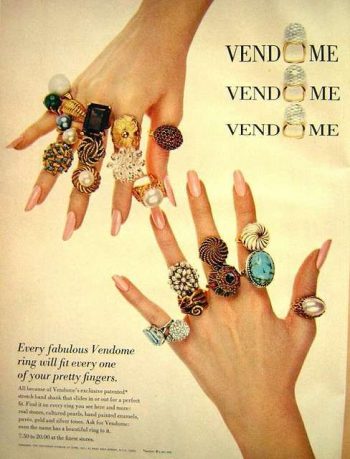 1970's
Here's the skinny on the '70s! We are talking bohemian fashions and large disco golden earrings. Hoop earrings were so round that they almost touched the shoulders. Beaded necklaces became fashion statements in all different colors. Brightly colored gemstones such as turquoise helped stand out from the flowy outfits and loud prints of this era.
1980's
From hairstyles to clothing, big was beautiful in the '80s. The punk rock look became popular and bold statement earrings were paired with leather jackets. Madonna was a huge fashion icon of the '80s and loved wearing big statement jewelry as well as countless bracelets up each arm.
1990's
"So tell me what you want, what you really, really want!" How about the '90s jewelry trends? The '90s were a crazy time for fashion and jewelry trends. Neon colors, mood rings, and chokers totally ruled the school. The cheesier was the better when it came to accessories, such as Care Bear charm bracelets, dolphin necklaces, and yellow smiley face bubble rings. It was all colorful, tacky, and fun!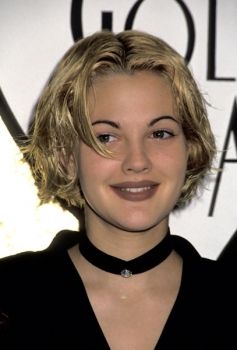 2000's-Today
Do any of these trends sound familiar? When you look at the jewelry trends of this generation it is full of inspiration from the past. Trends, styles, and colors are recycled in the fashion industry. People today rock new and modern styles as well as vintage. Jewelry fashion today recognizes the beauty from each decade and allows more freedom of expression than ever! While Swierenga Jewelers may have had different jewelry trends grace our displays over the last 70 years, we have never strayed from our traditions in family-run and good old-fashioned service. The best story we can hear from our customer is that they have passed down our jewelry from generation to generation to enjoy for many years to come. Stay tuned for more information about our 70th-anniversary celebration!